Out in the distance the sky smoldered as the sun attempted to drop below the horizon.  When Galiena entrusted the youngling with the secret maps, she never dreamt it would lead to this. She was trying to prevent a revolution, preclude the uprising of the under world.
Galiena wanted to change the outcome she saw in her dreams. Vivid pictures flashed through her mind, instantly chilling her to the core.
Ur insisted she didn't mean to do it. That she never thought her callous action would change the fate of the world.  Sadly, she could not have been more wrong.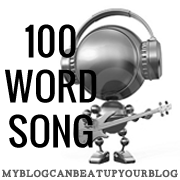 100 Word Song is a writing challenge from

Lance

based on a weekly music prompt. This week's challenge was inspired by '

Revolution

' by The Beatles

.